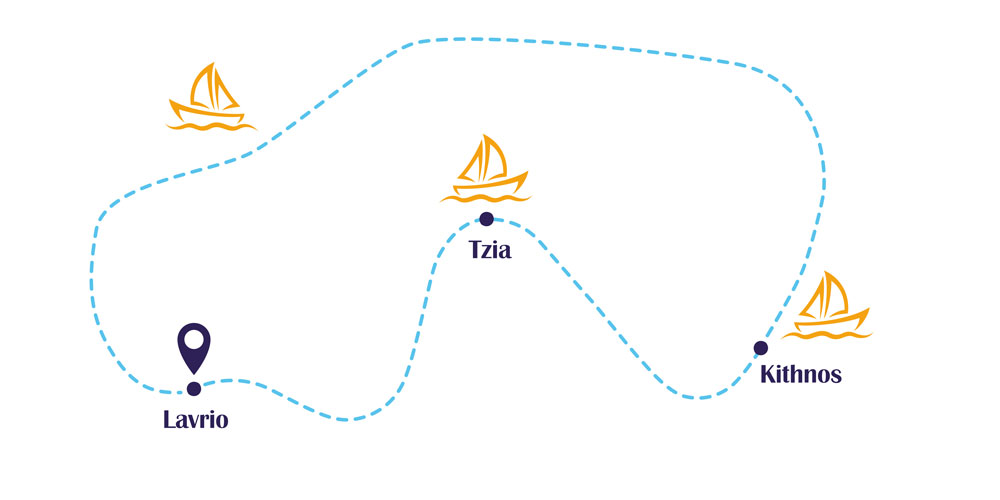 1 day. 2 islands. 1000 memories
A unique day cruise that travels you to Tzia and Kithnos. Two unique destinations overflown with history and incomparable natural beauty. Experience undiscovered secret beaches and enjoy a 360 view of the Aegean Sea.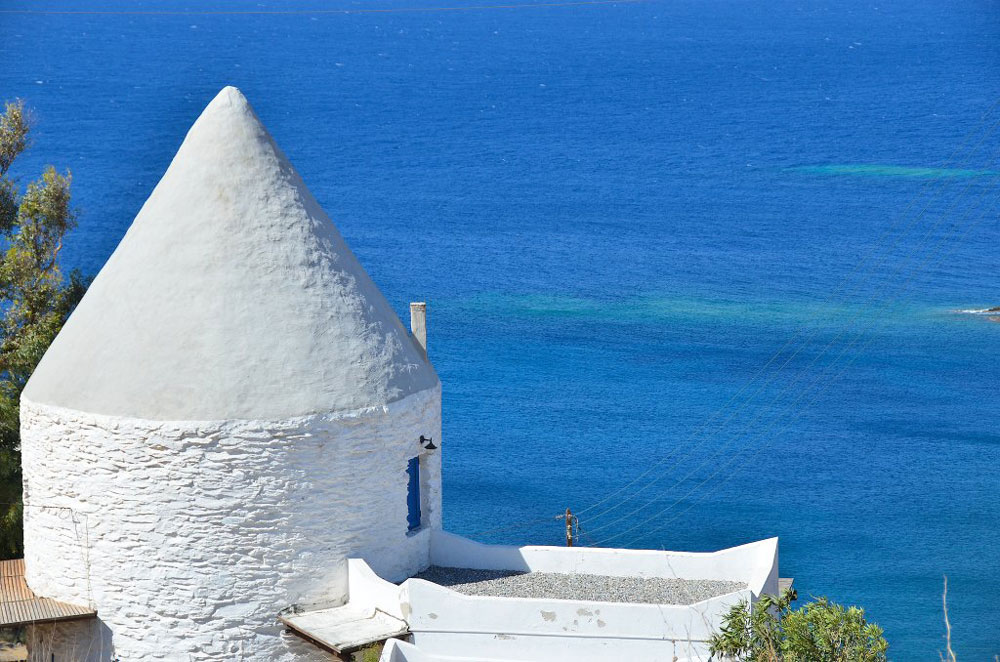 Tzia
Cosmopolitan, friendly and accessible, equipped with beautiful beaches, Tzia is less than an hour away from the port of Lavrion (the 2nd biggest port of Athens), in southern Attica. Discover the beaches, the Hellenistic towers and the windmills of the island.

Trek its trails all the way to Ancient Greece and visit the four ancient cities. Mythology says that here was the first home of the nymphs. The island is a destination for exploring nature and scuba diving, with rich marine life.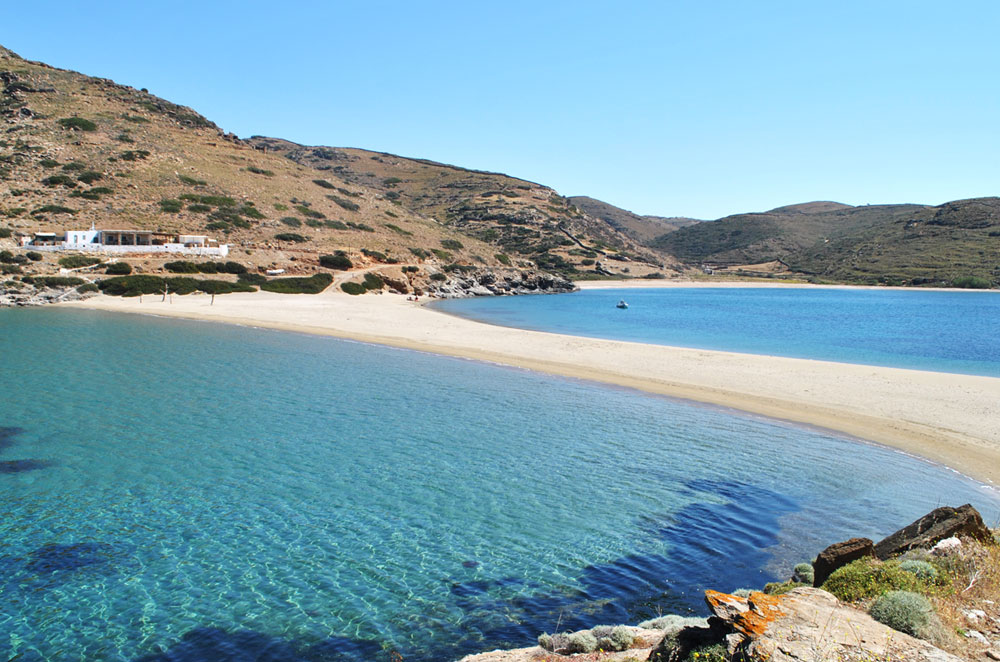 Kithnos
Kithnos is one of the few unexplored quite paradises. Build with the characteristic Cycladic architectural style, white houses with blue windows. The amazing beaches, the crystal clear deep blue waters, the beautiful landscapes, the scented gardens, the churches, the houses with the red roofs and the archeological sites create an amazing feeling to the visitor.

The famous beach of Colona on the northern side of the island consists from two impressive beaches separated from a thin strip of sand that connects the isle of St Loukas to the island of Kithnos.
Vessel: Belluga
The glass bottom boat
Belluga
, is the fastest way for a traveler, to cruise the southwestern Cycladic Islands of the Aegean Sea, and enjoy the amazing scenery 70km south of Athens. The boat has a beautiful glass bottom window which offers passengers an inside view of the magic that lies beneath the Aegean Sea...
See More
Cruise Route*
Departure from Lavrio port
Arrival at Tzia port
Departure from Tzia to Kithnos
Arrival at Kithnos port
Departure from Kithnos to Lavrio port
Arrival at Lavrio port
*The route may be modified according to weather conditions
Port of Lavrio
---
---
Struggling how to get to the port?
Evermore Cruises offers
transfer service
to and from the port of Lavrio. You will arrive for your Saronic islands' cruise relaxed and on time and will disembark your cruise knowing you're in good hands with our coaches waiting for you at the port.
Our
transportation services
include three main itineraries covering the Attica-wide region, including
Athens centre
and the coastline. The itineraries include direct links to many of Athen's large hotels and pick up points are conveniently located throughout the city for easy access wherever you are staying.